The themes of growth, values, mentorship and leadership are some of my most endeared themes. I started life learning to embrace learning and growth, sharing what I have learnt with others willing to 'sip' and taking lessons from the lives of others – people i regard as 'illuminares'.
On November 11, 2017, I gave a TEDx talk on "The Future of Mentorship – and what we can do about it" at TEDxIsaleGeneral. Beyond sharing some thoughts on this theme – which is off the beaten track, according to a mentor – I savoured the moments i had learning from other speakers and attendees. Everyone is a story worth sharing!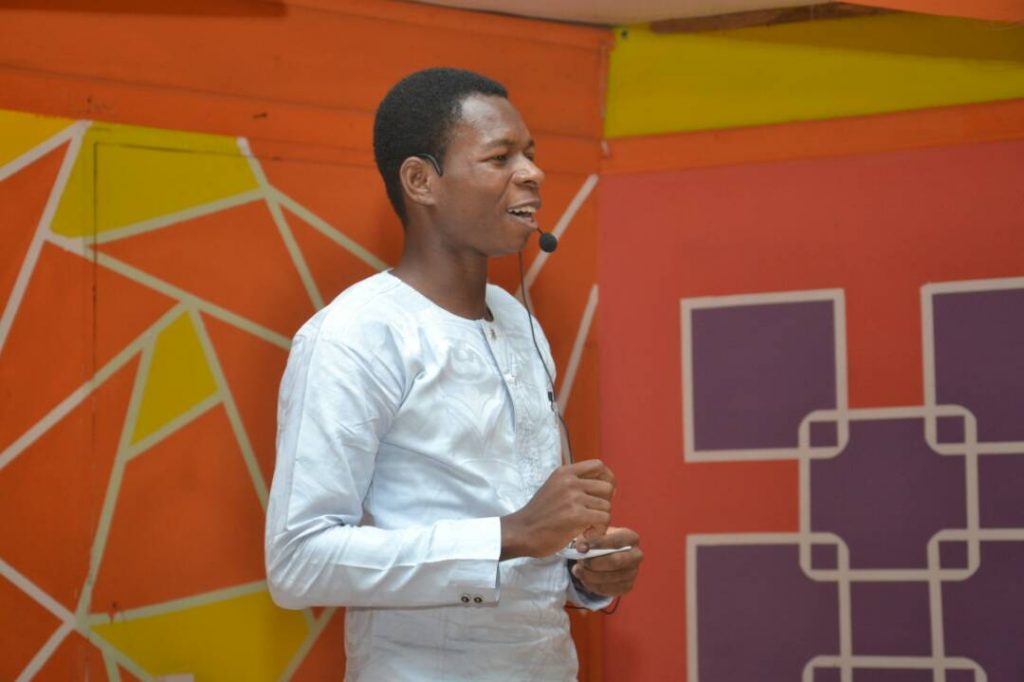 As requested, below is a -rough- transcript of the talk on The Future of Mentorship. I'll include the link to the video when I get it from the TEDx team. I will love to read your thoughts either in the comments, via mail or on Twitter.
Future of Mentorship and What to do about it

December 12, 2012, with the help of a few friends, I started an annual leadership programme that grew from accommodating less than 30 emerging young leaders from Nigeria to over 200 young leaders from more than 35 countries. About five years into building Studership from a project to some sort of community, it struck us that we failed in one of our responsibilities.

While we succeeded in connecting and promoting drive for development in the hearts of these young people, we felt that we failed. We felt we failed because we didn't provide a structured mentorship system for each and everyone of them.

After a couple of conversations with some fellows, I observed a pattern; though we didn't make the mentorship component visible, mentoring happened nonetheless. Among participants. Within leadership learning teams. Within the community. In subtle and fluid manner.

Mentorship is an individual and corporate investment in hope. One of the best mentoring relationships I have had is with someone, who strives daily to be dispensable; He strives to make himself increasingly unnecessary – though available. True mentorship evolves from the diminishing dependence of the mentee on the mentor.

One of the things my experiences with mentors and mentees have taught me, is how to study and understand elements of the future. The fast changes in technological advancement and human desires will also influence what we (and generations after us) know as true mentorship.

Mentorship of the future will be influenced by what I refer to as the koinoina effect. The koinoina effect is that state of wholeness caused by deeply unique fellowship, communion and partnership in a relationship.

Briefly, let us analyse what trends to expect about about the future of mentorship: [here are three things that will characterize mentorship of the future].

1. Mentorship in the future will be characterized by a mix of high human touch and high-tech. Like we do today, we'll continue to leverage technology to make communication, learning and collaboration easier, while holding on to – and 'incentivising' the – values of love, trust and compassion. Societies, clusters, organisations and individuals that thrive will be those who encourage the tradition of honesty, vulnerability and openness.

2. The line distinguishing roles of mentors and mentees will be diminished, making it easy for both parties to switch roles fluidly, at interval.

3. In few years, there will be the emergence of an artificial intelligent (AI) mind – one that has access to several other algorithmic systems and data – capable of delivering personalized advises, guidance and mentoring to individuals based on data-symmetry of individuals we admire and long to learn from. Through meta-learning – this AI will learn about our most preferred role models and can advise me based on knowledge about them.

With a very subtle presence, this AI will work like other algorithms that help us with search or recommend friends we should connect with, but with more sophisticated abilities. Using surveillance and sousveillance technologies, it will be capable of making knowledge of and from the greatest minds alive (that can be your dad, mum, the richest individual in the world, your most adored political/business figure – whoever you want). This AI will be capable of advising you based on the knowledge of whoever you admire all at once – using on available data about each of them, and their up-to-date individual online experiences. The company(ies) that control this AI will be rich in data, and the users of these AI will 'always' get correct, predictive responses.

Will you take advice from an AI mentor?

With the exciting revelations and experiences awaiting us in future, we must remind ourselves of the roles we need to play to enhance our humanity.

WHAT CAN WE DO?
First, more than before, there is the need for deeper connection with people and greater investments in people. Mentorship involves the peddling of hope.

Second, we need to increase our awareness of the ethics of the technology we make use of, and request that we – as a people – are at the center of our data. We need to request and ensure that while interacting with any technology, our values are recognised and honoured.

Third, we need to do some soul-searching, ask and find novel answers to some questions. How do we reconcile what technology does with the need to incentivise character values that make life worth living? How can we make that merge? How can we individually and collectively promote deeper connection within ourselves, among our communities and the generality of mankind?

Finally, we need to value our collective culture beyond race, ethnic background, sexual orientation and political inclination. I refer to the culture of being human  Over the course of the future, we need to allow our relationships reflect our humanity- our abilities to be helpful, loving, trustworthy, compassionate and human.

In the end, all we have is one another.
Thank you.
What future of mentorship do you see?